Sustainable Alternatives to Single Use Bath Amenities
Posted by Team LATHER on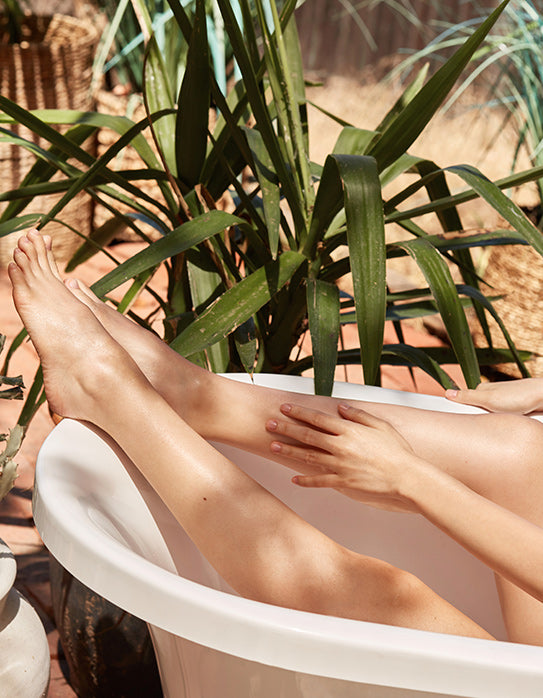 As we enter January 2024, the hospitality industry is undergoing a significant transformation towards sustainability. With the implementation of Senate Bill S5282B, hotels in New York are required to eliminate single-use plastic bottles containing personal care products. At LATHER, we understand the importance of this legislation and are committed to supporting hotels in meeting these new requirements while ensuring an exceptional guest experience.
Why this change is important:
The world's plastic production reached a staggering 348 million tons in 2017, with 40 percent dedicated to single-use plastic items. Alarming forecasts estimate that over 8 million metric tons of plastic find their way into our oceans annually, failing to be recycled. With this global crisis in mind, both consumers and corporations must prioritize sustainable alternatives.
Sustainable Alternatives and LATHER's Commitment:
Aligned with the sustainability goals, LATHER offers an array of eco-friendly alternatives through our hotel collections. Our large format bottles, made from repurposed plastic, provide both refillable and locked options. By opting for our sustainable solutions, hotels can significantly reduce waste, promote environmental consciousness, and enhance their brand reputation as leaders in sustainable hospitality.

Exquisite Bath and Body Products:
At LATHER, we are passionate about crafting bath and body products that inspire wellness and relaxation. Our hotel collections feature a range of luxurious amenities, meticulously formulated with high-quality ingredients, enchanting fragrances, and nurturing properties. From revitalizing shampoos and conditioners to indulgent body washes and lotions, our offerings deliver an extraordinary sensory experience for your esteemed guests.
Unwavering Support and Contact Information:
Our dedicated team is committed to assisting you in every step of the process. Whether you require product information, personalized recommendations, or have specific inquiries, we are here to provide timely support and guidance. Please reach out to us through our website contact form or call us at 626-497-1293, Monday to Friday, from 8:30 am to 5:00 pm (PST).
Join us on the journey towards a greener future for the hospitality industry. With LATHER's sustainable hotel bath and body amenities, you can exceed guest expectations while prioritizing environmental responsibility. Elevate guest experiences by choosing LATHER as your partner in providing exquisite bath and body amenities. Contact us today to learn more about our hotel collections and embark on the path to sustainable luxury.